Dr. Naoko Ishii, Former Head of GEF, joins Emergent's Board of Directors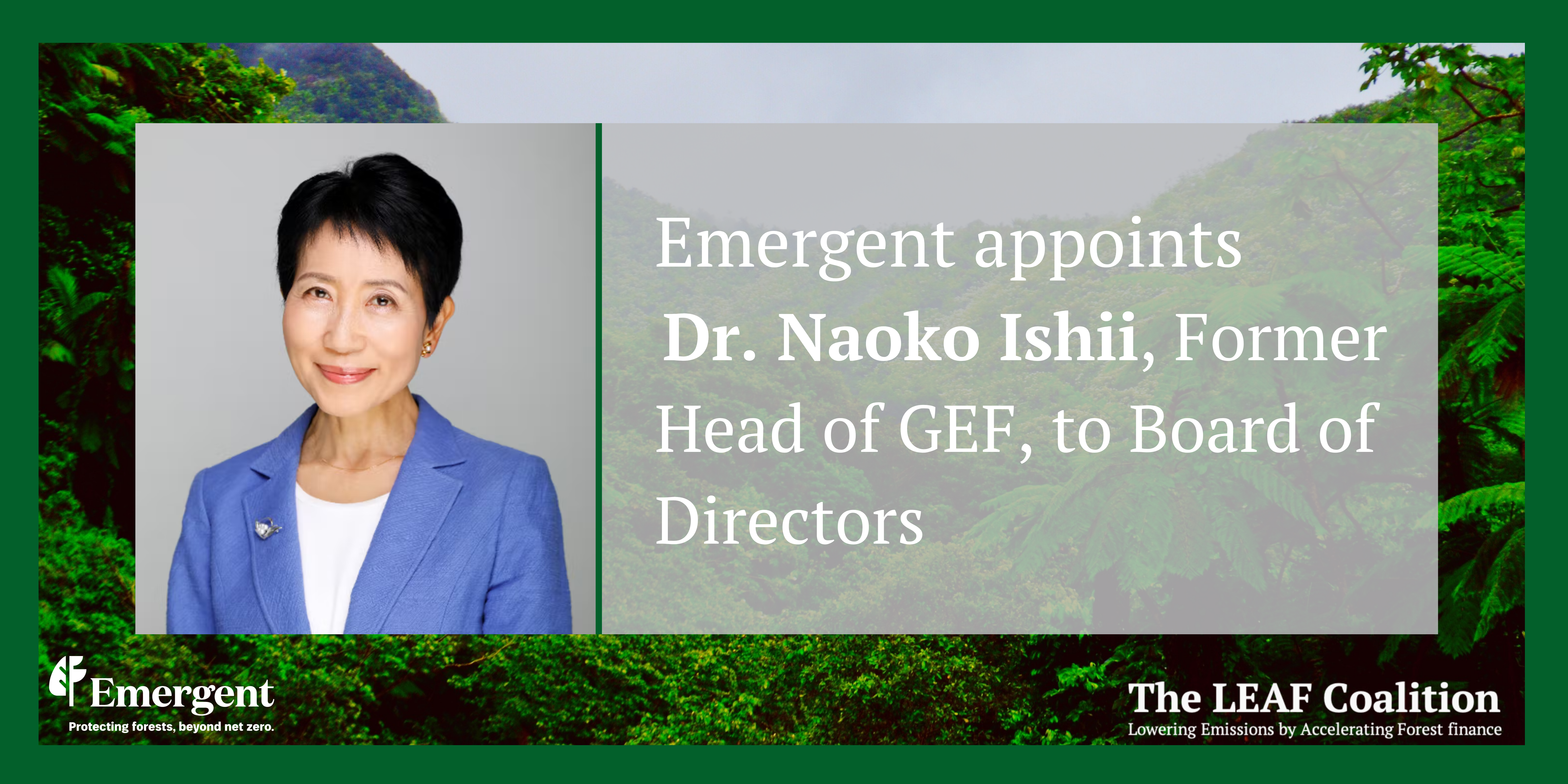 Emergent has appointed Dr. Naoko Ishii to its board of directors, where she joins a global group of experts who provide strategic advice and oversight for the U.S. based non-profit that coordinates the LEAF Coalition. 
Dr. Ishii is the Executive Vice President and Director of the Center for Global Commons at the University of Tokyo. Prior to joining the university, she served as CEO and Chairperson of the Global Environment Facility (GEF) from 2012 to 2020. She has also worked with the IMF and World Bank and held senior roles with the Ministry of Finance of the Japanese Government.  
"We are thrilled to welcome Dr. Ishii to the Emergent board. Her work at the Center for Global Commons, where she leads efforts to catalyze systems change, is extremely well aligned with our mission to create a step change in the global effort to end tropical deforestation," said Eron Bloomgarden, Executive Director of Emergent. "Dr. Ishii's breadth of experience is extensive. We are looking forward to the expertise and input she will contribute to our efforts, as well as the insight she can bring for increasing Emergent and LEAF's presence in Asia." 
Go back to News and views