Emergent to pilot advance payments for LEAF Coalition transactions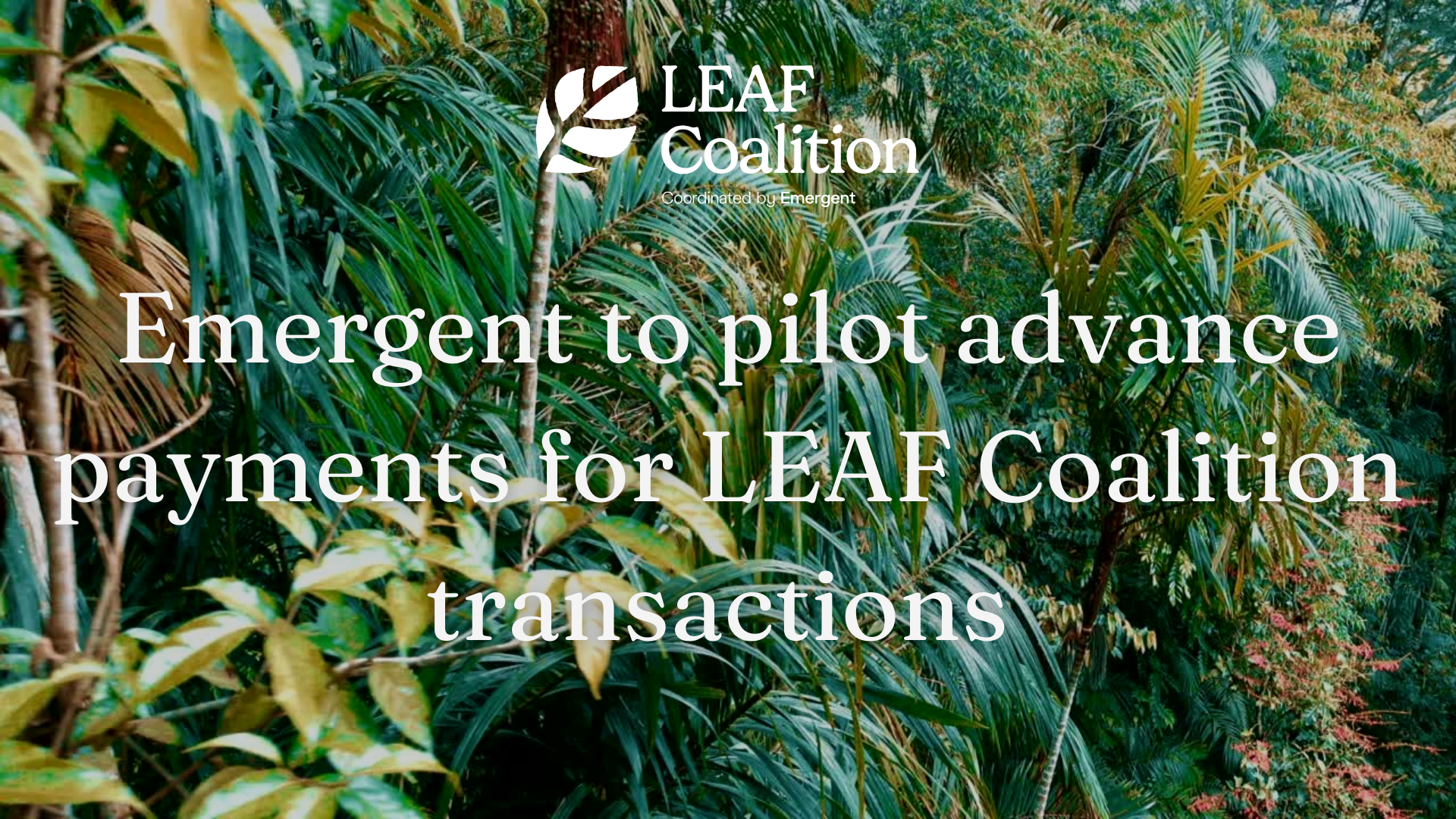 Emergent has announced it will launch a pilot to make advance payments available to forest governments that sign binding Emissions Reduction Purchase Agreements (ERPAs) to supply the LEAF Coalition.
LEAF, a public-private sector partnership focused on mobilizing finance at scale to tackle deforestation, has created a strong demand signal for high-integrity emissions reductions credits. However, many forest governments still face significant challenges including funding gaps to implement jurisdictional REDD+ programs, progress to signing ERPAs and issue credits.
While LEAF is focused on a rewards-based approach, these payments are designed to help address this issue, building on and complementing the range of grant based technical assistance programs available from organisations such as UN-REDD and a range of NGOs.
Go back to News and views