First Brazilian states sign Letters of Intent with Emergent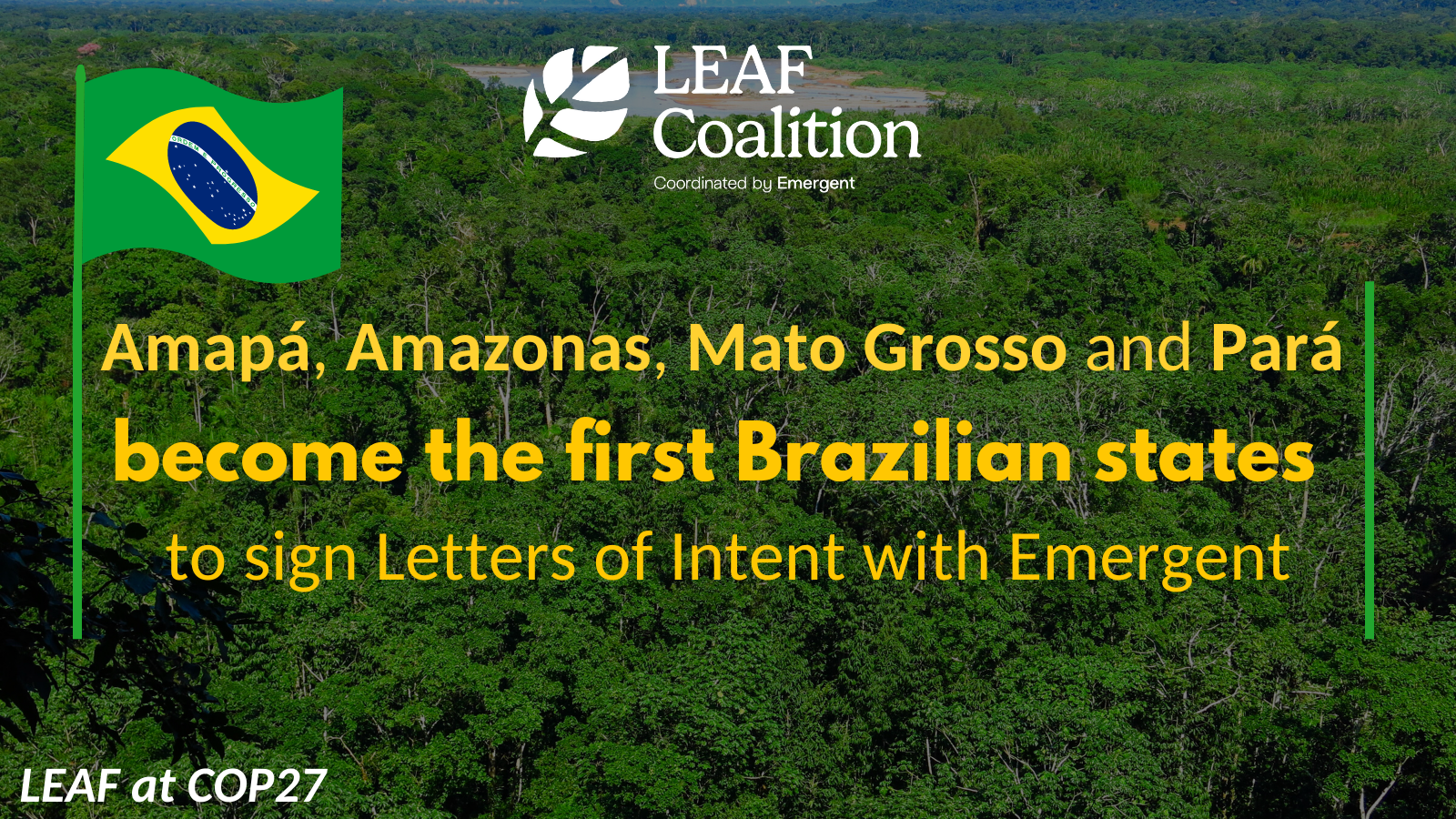 17 November – Sharm El Sheikh: Amapá, Amazonas, Mato Grosso and Pará have become the first Brazilian states to sign Letters of Intent to supply emissions reductions credits to the LEAF Coalition. LEAF is a public-private initiative that will provide results-based payments to forest countries and states for reducing emissions through jurisdictional REDD+ programs. 
The agreements were signed between the four states and Emergent, the administrative coordinator of The LEAF Coalition. These LOIs demonstrate the commitment of all parties to progress negotiations towards binding agreements to supply emissions reductions to LEAF Coalition participants, and signal significant progress for LEAF in Brazil. 
Go back to News and views