Kenya becomes second African country to sign LEAF Coalition Letter of Intent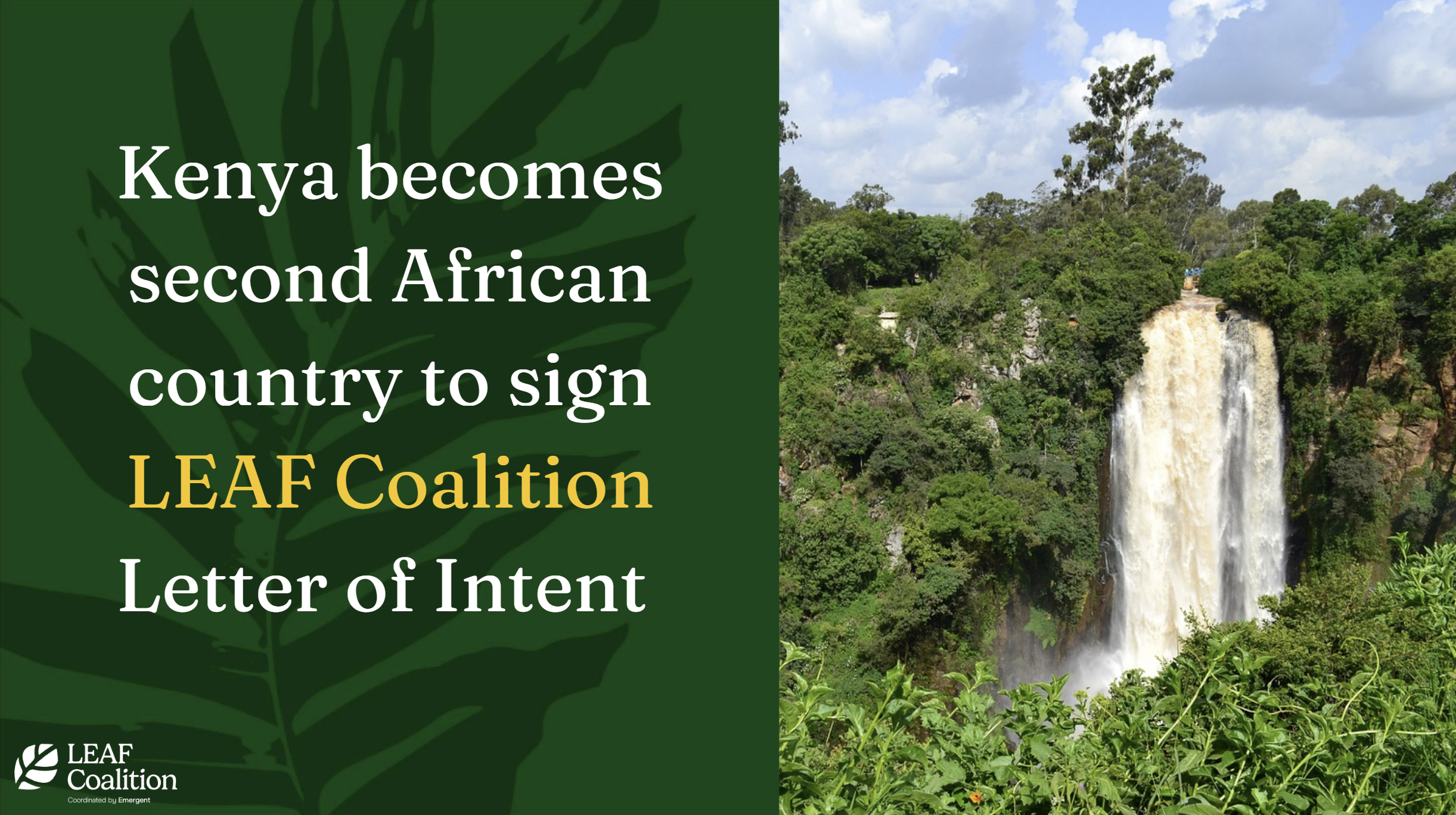 Friday, 16th June 2023: Nairobi | Kenya has become the second African nation to sign a Letter of Intent (LOI) to supply high-integrity emissions reductions and removals credits to the LEAF Coalition. The East African country follows Ghana in pioneering progress to reduce deforestation, with the support of LEAF.
The agreement was signed between the Kenyan Government and Emergent, the administrative coordinator of The LEAF Coalition. It demonstrates the commitment of both parties to progress negotiations towards a binding Emissions Reductions Purchase Agreement (ERPA) and signals significant progress for LEAF in Africa. The LEAF Coalition is a public-private initiative that will provide payments to forest countries and states for reducing emissions through jurisdictional REDD+ programs.
Go back to News and views