LEAF Coalition Transactions in the Context of Article 6 Negotiations at COP26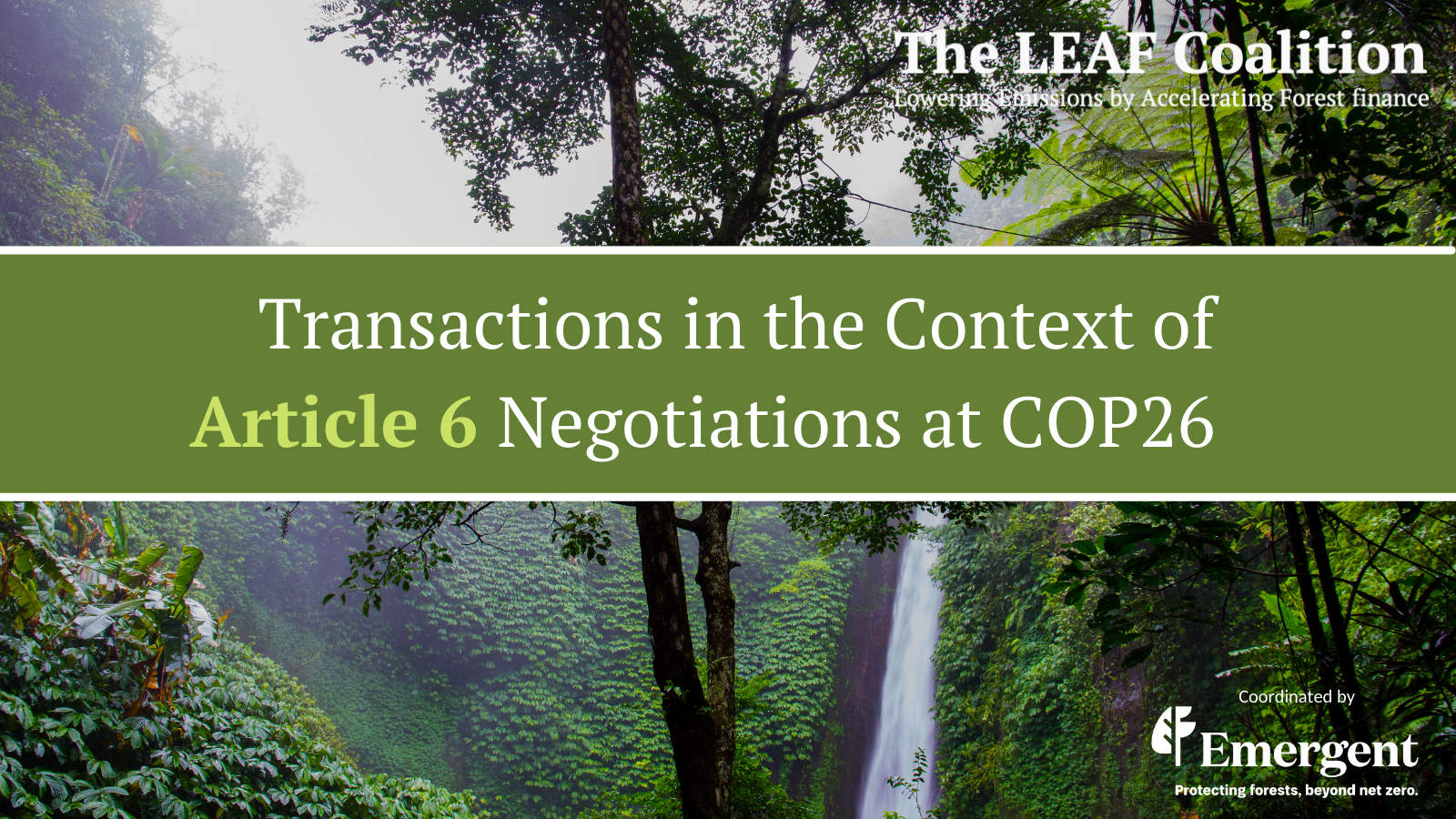 The COP26 negotiations held in November 2021 resulted in the adoption of a set of decisions related to   Article 6 of the Paris Agreement. Article 6, among other things, includes provisions guiding the credible use of international carbon markets in relation to the implementation and achievement of nationally determined contributions (country-level climate targets known as "NDCs"). The decisions taken at COP26 establish the basic accounting and reporting guidance that all Parties must follow with respect to the transfer of mitigation outcomes, as well as the rules, modalities and procedures for the sustainable development mechanism established under Article 6.4 of the Paris Agreement.  
The participants of the LEAF Coalition are pleased to release their perspective on Article 6 negotiations at COP26. As the LEAF Coalition is at the forefront of using voluntary carbon markets to halt deforestation, our 20+ public and private sector participants release a view on the critical outcomes of Article 6 and their implications on LEAF transactions. Read the full publication here.
Go back to News and views