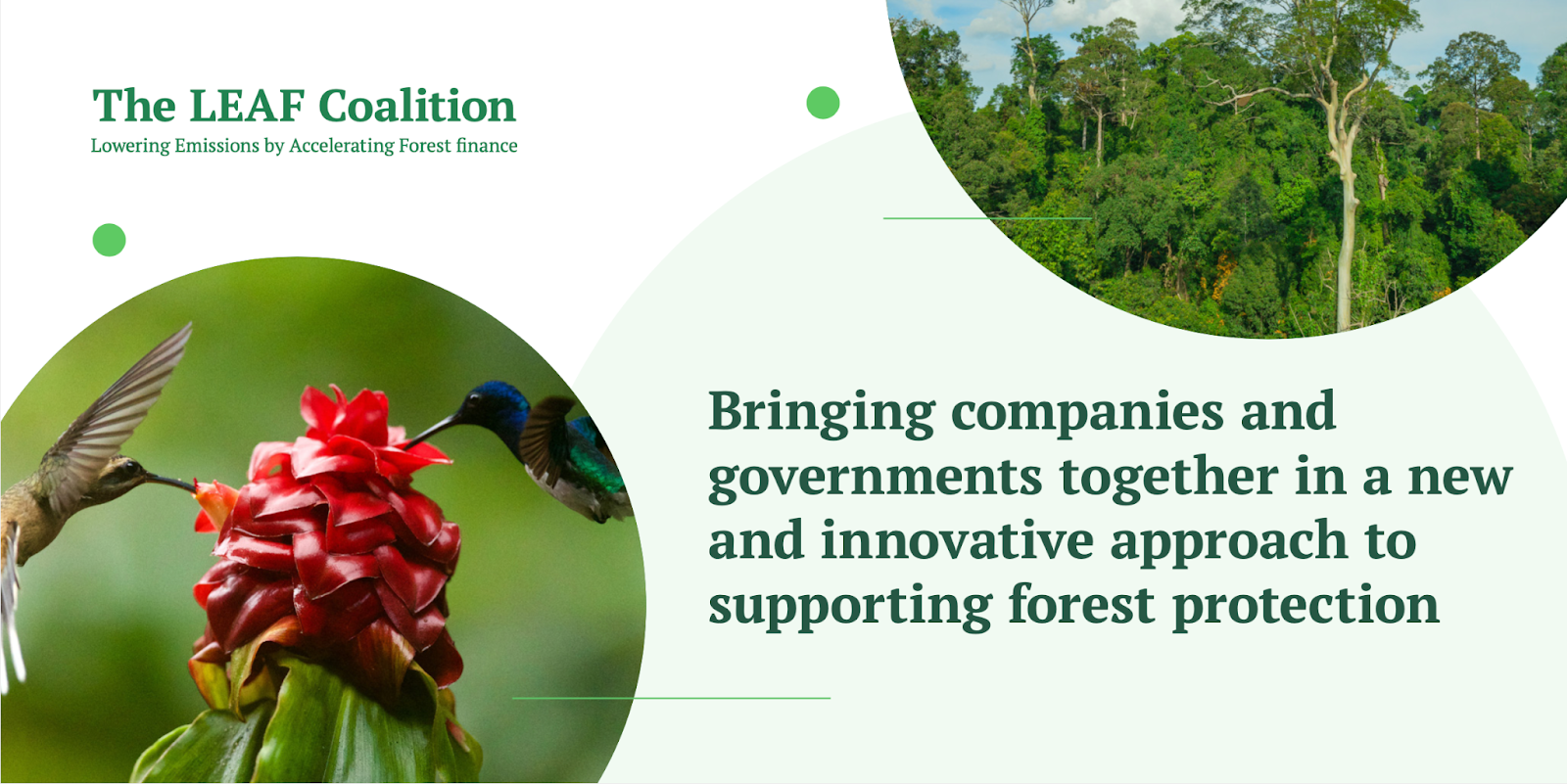 We must rapidly reduce greenhouse gas emissions in order to limit global warming to 1.5°C in line with the Paris Agreement.

To win the race against climate change, governments and companies must work together to speed up the pace and scale up support/ finance for nature. 

The Lowering Emissions by Accelerating Forest finance (

LEAF) Coalition aims to scale what is expected to become one of the largest ever public-private efforts to help protect

tropical forests, to the benefit of billions of people depending on them, and to support sustainable development.

LEAF provides a model for aggregating support from governments and companies for high-quality, verified Emissions Reductions. 

The motivation behind the Coalition is to raise global climate ambition and contribute to halting and reversing tropical deforestation by 2030.
The initial LEAF Call for Proposals (CFP) is expected to mobilize at least one (1) billion USD. And this is just the start. Over the next few years, this initiative could – given the rapid growth in voluntary carbon markets –  catalyze much greater volumes of finance to tropical forest countries that take rapid actions to halt emissions from forests.
Go back to News and views