Emergent signs six new agreements with Brazilian states and forest countries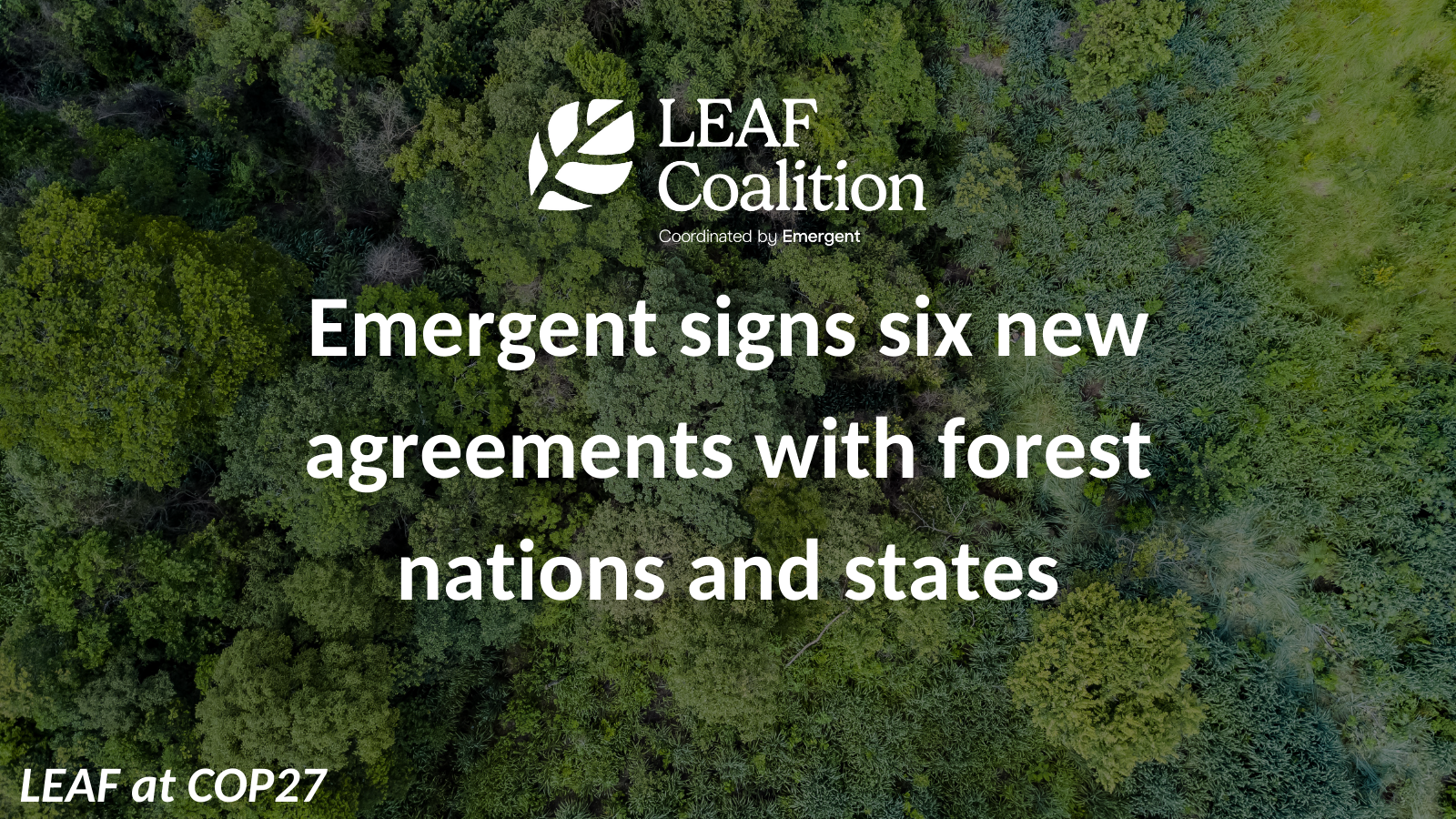 17 November – Sharm El Sheikh: A total of six new agreements with forest nations and states were announced today at COP27 by the LEAF Coalition, the public-private initiative, which aims to end tropical deforestation. 
Amapá, Amazonas, Mato Grosso and Pará have become the first Brazilian states to sign Letters of Intent (LOI) with Emergent, the coordinator of The LEAF Coalition. These LOIs demonstrate the commitment of all parties to progress negotiations towards binding agreements to supply emissions reductions to LEAF Coalition participants, and signal significant progress for LEAF in Brazil.   
LEAF also announced that Costa Rica and Nepal have signed memorandums of agreement (MOAs) with Emergent. These agreements, for countries who have already signed LOIs, outline the next steps and put in place a clear roadmap and timetable for the signing of binding Emissions Reduction Purchase Agreements (ERPAs) by the end of April 2023.  Costa Rica and Nepal join Ecuador, which was announced earlier at COP27 as the first country to sign a MOA.
Go back to News and views